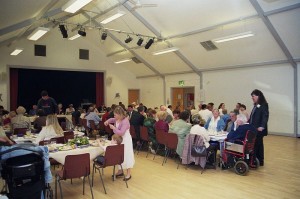 Despite the freshly waxed dance floor,
the floral centerpieces and crooked boutonnieres,
the air is redolent with memories of catered buffets,
ancient spilled beer and stale cigarettes,
and the lingering sour smell of sweaty guests
dancing in uncomfortable formal wear,
the ghosts of weddings past. I stand
at this cheap wood-grained podium
the father of the bride, delivering
his obligatory speech. I stare out
at in-laws and cousins, friends of family,
uncles and aunts and withered grandparents,
a bored sea of shiny faces, half of which are unfamiliar
and will hopefully remain so.
Read the rest at The Camel Saloon http://thecamelsaloon.blogspot.com/2011/06/wedding-dance.html