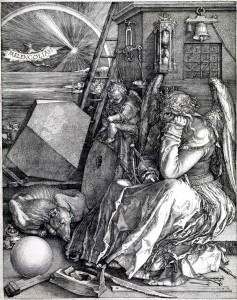 Sometime after his third beer, a momentary fragment of pleasure crept into his troubled mind.
Gone for a minute was the dark and constant concern about his bitching boss, the worry of the mortgages, the nagging thoughts of a hungry and homeless retirement – tireless burdens which had turned his life into a gray and cheerless exercise.
For a moment, the pain in his side which he'd told his wife was surely cancer subsided, the twinge in his chest which he'd convinced himself was certainly a future heart attack was now gone, and he looked at his life as it could be; casting aside all regrets and recrimination, he told himself that it didn't have to be as it had been, did it?
But his old, self-made reality quickly crashed back in and he tossed away the broken fragments of new found possibilities like so many shards of tired glass, stood and walked down the hall and into the kitchen, stepped over his sleeping dog and into the garage.
Unlocking his toolbox, he pulled out the black case from the third drawer down and to the right, and assembling the pistol secretly purchased months before for this very purpose he loaded a clip and with no hesitation at all put the steel of the barrel against his teeth.
And as the bullet entered his brain, he saw for the briefest millisecond his life as it really was; his now lost wife, his fatherless children, the job he would never go back to, the things he'd just now realized he should have shared with his unborn grandchildren, and in place of all this came only silence.
Published by Six Sentences http://sixsentences.blogspot.com/2010/06/right-before-silence.html