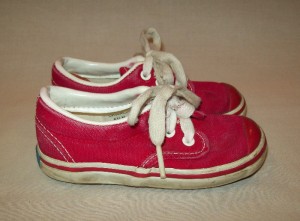 Ten after seven on a Sunday night. Tomorrow's the first day of school. My wife says Billy needs stuff for a sandwich. He wants some potato chips, too. Ever since we lost Janey, she's pampered the kid. Lets him sit in his room and play video games. When I was his age, I had a job. Washing dishes, delivering papers. I'd gladly work one of those jobs now. I take a piss the color of Kentucky bourbon and step into the high-nineties of late summer. My piece of shit car sits in the drive, broken and brooding. Worthless.
The clerk at the grocery store is cute. Trailer simple. She flirts, I flirt back, and I hope she doesn't remember me tomorrow. Five minutes later, a lumpy sack of bologna, Wonder bread, and melting American cheese dangles from my left hand. From my right, a fresh pint of Jack. My last twenty bucks is gone until Wednesday. Maybe there's some change under the couch cushions.
My flip-flops are loose. They chafe, and a small blister forms, between my toes. Bits of sand, like glass, collect there. The cool, fruity smell of the grocery store lies behind me. I miss it already. The Arizona sun hangs low on the horizon, bloated and lazy, but still bright enough to burn blazing pinholes of light into my brain. My head throbs like a whiny bitch.
Read the rest: http://www.fiction365.com/2013/01/build-a-teepee-come-inside/