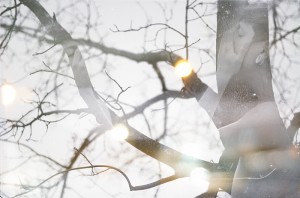 On the day James McGee decided to end his life, his wife had called him an asshole. "You'll never be happy, Jimmy," said Helen.
They sat at opposite ends of the kitchen table, middle-aged opponents squared off on a suburban battlefield. McGee planned to endure today's skirmish as he had countless others, through a tactic of silent indifference.
While she talked, he watched over her shoulder. Next door, Amundsen mowed his grass again. The precise crisscrosses of his neighbor's lawn offended him, as did the well-trimmed bushes and flowers. The landscape was an annoying quasar in McGee's dark universe.
"Why does Dave need to cut his grass three times a week?" he said.
Helen fiddled with a dishtowel. She'd given up cigarettes five years ago, and her hands had been busy since. Her ragged fingernails teased out a thread along the towel's edge, then deposited it on a growing pile in the center of the table.
"Don't change the subject," she said.
His headache set in. Jim's Helenache, laughed the men at the office where Jim worked. "I'm happy," he said.
Read the rest: http://www.literaryorphans.org/playdb/?page_id=390